February 2013 Featured Band
Every month, a randomly selected band will be featured here. If your band wants to be featured on this page,
click here
.
Firing Blanks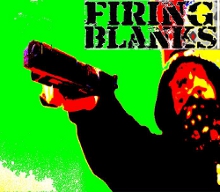 http://www.myspace.com/firingblanks
Formed in summer 2007 in Chesterfield, England, Firing Blanks play fast punk mixed with a heavy dose of ska, dub, reggae and some harder thrashier stuff, along with social/political anti fascist views. We play regularly around our county, but venture out almost as regularly, if you want us to play we are always willing.
Started: 2007
Members:
James - Guitar / Vocals
Rory - Vocals / Saxophone
Tom - Bass / Backing Vocals
Stevo - Drums
Location: Chesterfield, England
Influences: Rancid, The Clash, Inner Terrestrials, The Specials, The Skints, Municipal Waste, Dead Kennedys, Catch 22, Mischief Brew and loads more.
Sounds Like: Ska'd up punk with thrash and dub thrown in.
Next Shows:

Copyright © 2005-2022 Jack, All Rights Reserved.
Powered by: