October 2020 Featured Band
Every month, a randomly selected band will be featured here. If your band wants to be featured on this page,
click here
.
Trash'T ones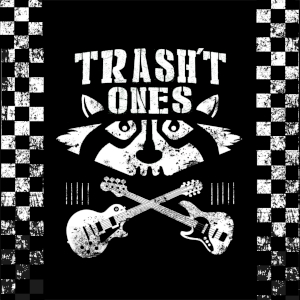 https://trashtones.bandcamp.com
Trash'T ones (pronounced "trash tones") are a ska-punk trio based between Canada & the UK. They were formed last year in Toronto after Billy East (bassist/vocals) bonded with English guitarist & vocalist Ash over a mutual love of loud noises & wrestling. They put an ad out online & found drummer Bees, who also loves making loud noises & tolerates wrestling.
Their debut album was released in November 2017 & its opening track 'Bed Bugs' is set to be featured on the compilation album 'What Do You Know About Ska Punk: Vol. 2'.
facebook: https://www.facebook.com/trashtonespunk instagram: https://www.instagram.com/trashtonesto bandcamp: https://trashtones.bandcamp.com
Started: 2016
Members: Billy East - Bass/Vocals
Bees - Drums
Ash - Guitar/Vocals
Location: Toronto, Ontario, Canada
Influences: Operation Ivy, Leftover Crack, Rancid
Sounds Like: Stylin', profilin', TTC ridin', guitar slidin', two-steppin', raccoon reppin' WOOOO! Sons of guns!
Next Shows:

Copyright © 2005-2023 Jack, All Rights Reserved.
Powered by: