December 2017 Featured Band
Every month, a randomly selected band will be featured here. If your band wants to be featured on this page,
click here
.
Germ Bomb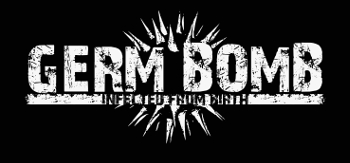 http://myspace.com/germbombsweden
Germ Bomb from Sweden! Pierre and Hampus decided to make a fresh start when their former band split up. The inspiration for the name came while listening to a Dead Kennedys song.
Nine filthy rock n' roll songs with an added edge of heavy and dark influences were recorded in September 2009 at Grand recording studio in Gothenburg on a 24 track tape recorder.
Started: 2009
Members:
Pierre Ohlsson
Hampus Kuylenstierna
Location: Sweden
Influences: Entombed, Gbh, Motörhead
Sounds Like: Germ Bomb
Next Shows:

Copyright © 2005-2022 Jack, All Rights Reserved.
Powered by: