December 2016 Featured Band
Every month, a randomly selected band will be featured here. If your band wants to be featured on this page,
click here
.
Possuidos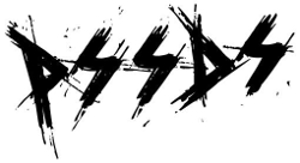 http://possuidos.bandcamp.com
Hardcore Oldschool, Hardcore Punk, this is the sound, raw and direct, that celebrates the simplicity of classic 80's hardcore bands like Minor Threat and Bad Brains. The band appreciates very simple philosophies such as DIY, friendship and a strong team, this and a good dose of irony about the way we are conditioned to act to be called normal and responsible.
Started: 2004
Members:
Bruno Cesar - Vocals
Flávio Mourão - Vocals
Marcos Resende - Guitar
Leonardo Caldeira - Bass
Bruno Rocha - Drums
Location: Brazil / Belo Horizonte, Minas Gerais State
Influences: Discharge and some point, maybe... Minor Threat...
Sounds Like: Executives with no money.
Next Shows:

Copyright © 2005-2022 Jack, All Rights Reserved.
Powered by: