April 2017 Featured Band
Every month, a randomly selected band will be featured here. If your band wants to be featured on this page,
click here
.
Rudy G. and The Juke Joint Three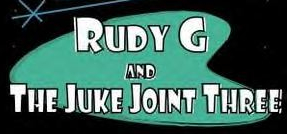 http://www.myspace.com/jukejoint3
Roots Rock 'n' Roll with a low down Memphis groove!!
Started: 2006
Members:
Rudy G. - Vocals, Guitar
The Kid - Lead Guitar, Backing Vocals
Brock Ward - Upright Bass, Backing Vocals
Memphis Belle - Stand Up Drums, Backing Vocals
Location: Baldwin Park, CA
Influences: Elvis Presley, Jerry Lee Lewis, Link Wray, Johnny Thunders, The Clash, Bill Haley, Ritchie Valens, Howlin' Wolf, Johnny Cash, Charlie Feathers, Mac Curtis.
Sounds Like: Bill Haley aftering a three some with Courtney Love and Jackie Kennedy.
Next Shows:

Copyright © 2005-2022 Jack, All Rights Reserved.
Powered by: